Company
Engineering & Electrical
Certificates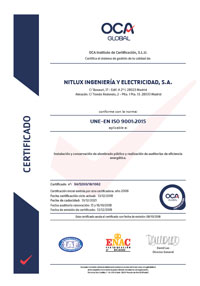 Our System of Quality Management is certified by ISO 9001:2000, which improves the organizational aspects of the company, achieving a better quality product to satisfy the consumer.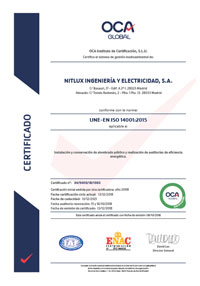 Our Environmental Management System is certified by ISO 14001, in order to improve the environmental performance and meet the legal requirements of health and safety.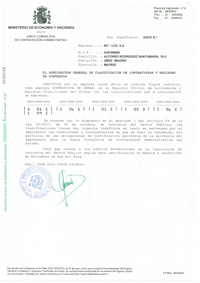 Certificate of Service classification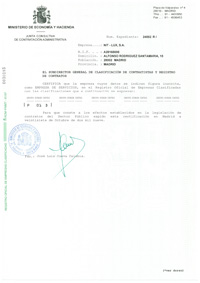 Certificate of Works Contractor classification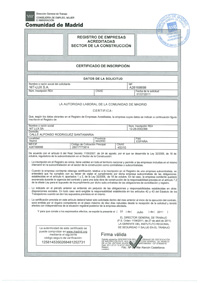 "Registered in the REA (Registro de Empresas Acreditadas) in order to prove that the company which operates in the construction industry meets the requirements of capacity and quality of prevention of occupational hazards."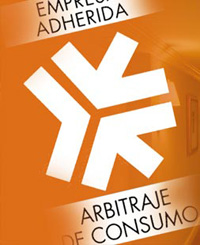 "Registered at the Instituto Regional de Arbitraje de Consumo, to ensure that a consumer conflict can be resolved through arbitration."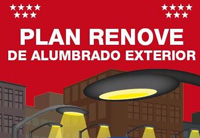 "Adjoined to the "Plan Renove de Alumbrado Exterior" as an installation company in APIEM."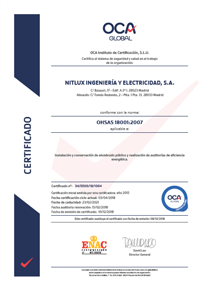 "Our Management System for Safety and Health at Work, is certified by the OHSAS 18001:2007."
System Energy Management, certified by ISO 50001, with the following characteristics: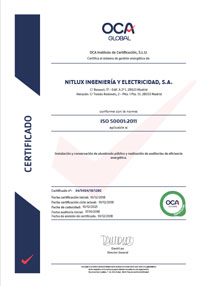 A framework for integrating energy efficiency in management practices
Make better use of energy consuming assets
Benchmarking, measurement, documentation and reporting energy intensity improvements and their projected impact on reducing greenhouse gas (GHG)
Transparency and communication on energy resources management
Best energy management practices and behavior
Assess and prioritize the implementation of new energy efficiency technologies
A framework to promote energy efficiency throughout the supply chain
Improved management in projects to reduce GHG emissions
Registered as Energy Service Company in the IDAE (Instituto para la Diversificación y Ahorro de la Energía)".
"Marketing agent with FENIE Energy"